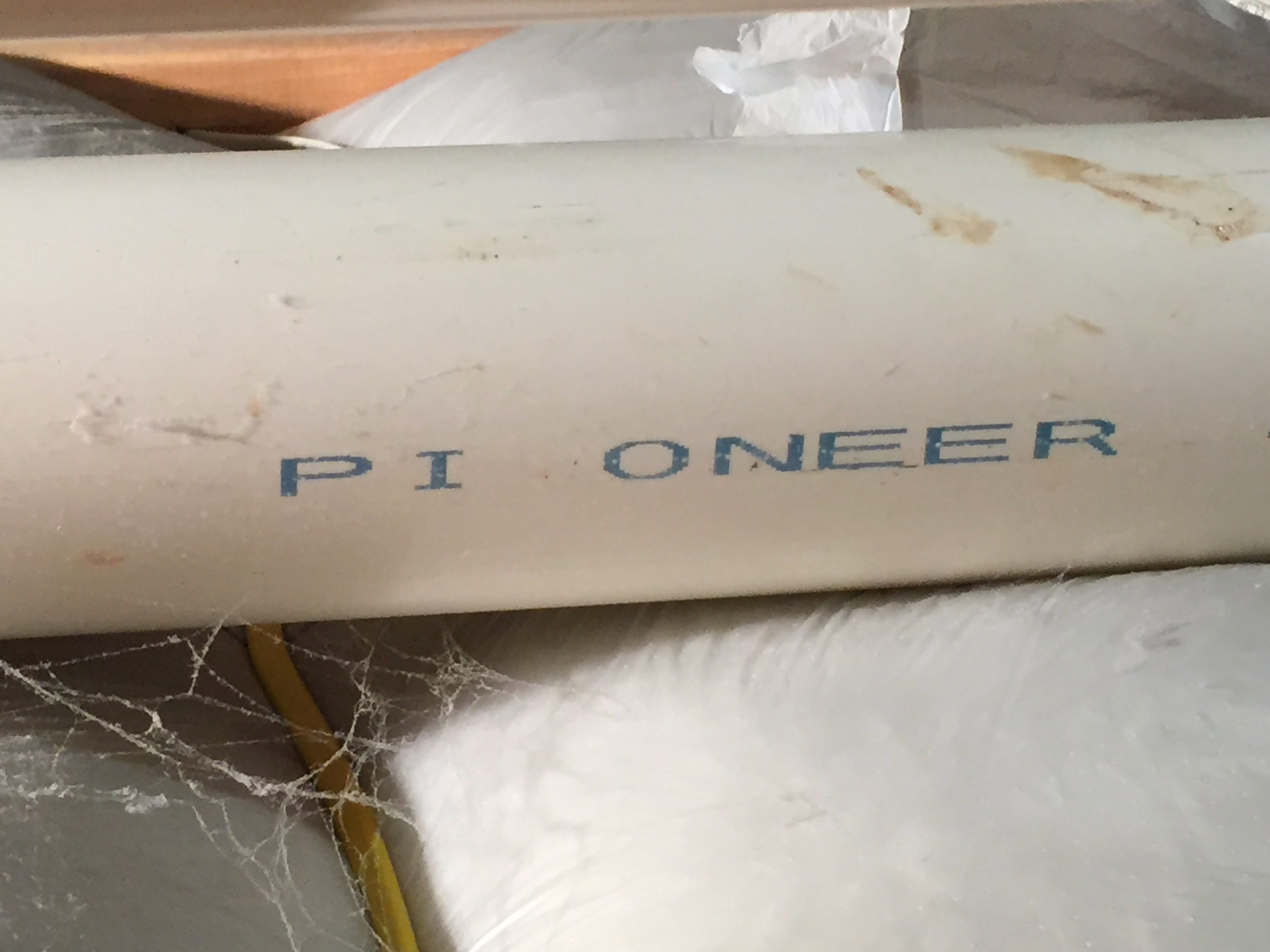 God continues to use our Big Green House to let us know what he is doing in our hearts. The heart of this beast is a little room where the water, air and fire are regulated. It was here I noticed the above wording on a pipe. What struck me was how the word had been broken into two parts PI….ONEER. I mentioned before how Pi being the 16th letter in the Greek alphabet points to the 16 aspects of love listed in 1 Cor.13. Mathematically Pi is 22/7 and represents infinity, so Pi speaks to us about the infinite love of God.
This sign confirmed to me that the end point toward which all our watery and fiery trials are moving us to, is that our hearts be cleansed to make room for the nature of our Father which is LOVE. I was hearing "Pi is on here"
Last week I  finished with the scripture where God promises to change our hearts and write his law on them. In the New Testament Jesus says that law is summarized in the two commandments that we love God and love our neighbor.
The Beatles sang "All you need is LOVE". The problem is the way in which we have been conditioned by the world to understand what love looks and sounds like.
2 John.6 says, "And this is love that we walk in obedience to his commands."  These commands are the principles laid down in scripture but the personal application of them can only be revealed through intimate communion with God's Spirit within us, from moment to moment.
1 John 3:16 says, "By this we know love that he laid down his life for us and so we also ought to lay down our lives for one another."
At a church meeting recently we were singing about reaching this goal and being "Overcomers" when Hilary, feeling a bit cramped turned  and asked me to, "Move over" Father then said to me "The true Overcomes are the MOVE- OVER COMERS."   
Reflecting on the history of this land I realized that initially when the Europeans arrived here the disposition of the first people of the land was to MOVE – OVER (and make room for the new) COMERS to share. They understood that they did not own the land but were simply given stewardship of it by the Creator and assumed the newcomers had the same understanding – and would honor God and their fellowman.
The biblical law of Creators Rights had however been superseded in the newcomers minds by the manmade doctrines of "Discovery" and "Manifest Destiny".
Ironically then it was the native people who understood and practiced biblical law whereas the so called "Christians" in violating 400 treaties to steal the land, broke Bible Commandments 6, 8, 9 and 10!
A native brother then rose to speak at the meeting illustrating powerfully how this mentality continues today. Citing the media's reporting of the Standing Rock affair, describing the natives as "Protesters", he then said, "They see themselves rather as "Guardians of the Water."
They MOVED – OVER not to 'protest personal rights" (Actually only God as Creator has Rights. Man as creature is granted privileges.) but to "fulfill their responsibilities" as stewards of the land that has been entrusted to them by God. according to Acts. 17:26, "From one man He made every nation of men, to inhabit the whole earth; and He determined their appointed times and the boundaries of their lands."
This is what defines a true Overcomer …one who follows in the way of Jesus, who though he was in the form of God ….MOVED OVER (to take the form of a humble human servant…..to make room for the new) COMERS beside His Father.
This is what it means to reach our destination of LOVE in step with "the PI-ONEER and PERFECTER of our faith." (Heb.12:2)
There is coming a GREAT REVERSAL when in the big picture the apparent winners of history will step down and those who have been forgotten because in reverence for their Creator they moved over to make room for others will be raised up as the true MOVE – OVER COMERS.
In the little picture of my life it means I learn each day to step aside from 'centre stage'……even before my wife has to ask me : – )……….Preferring one another in love. (Phil.2:3, Rom.12:10)
After last weeks post two of you sent photos to match mine : – )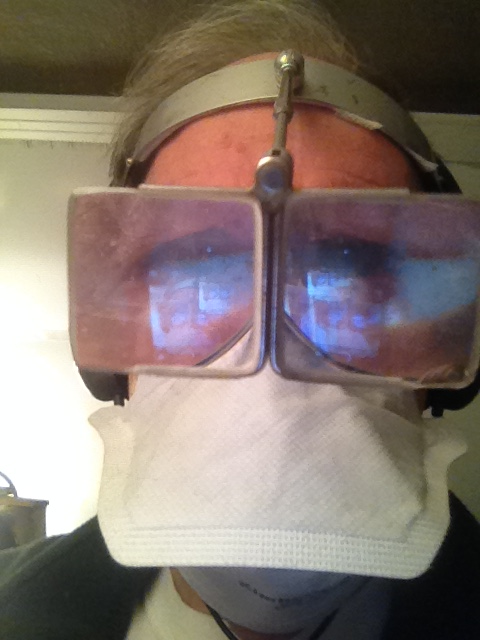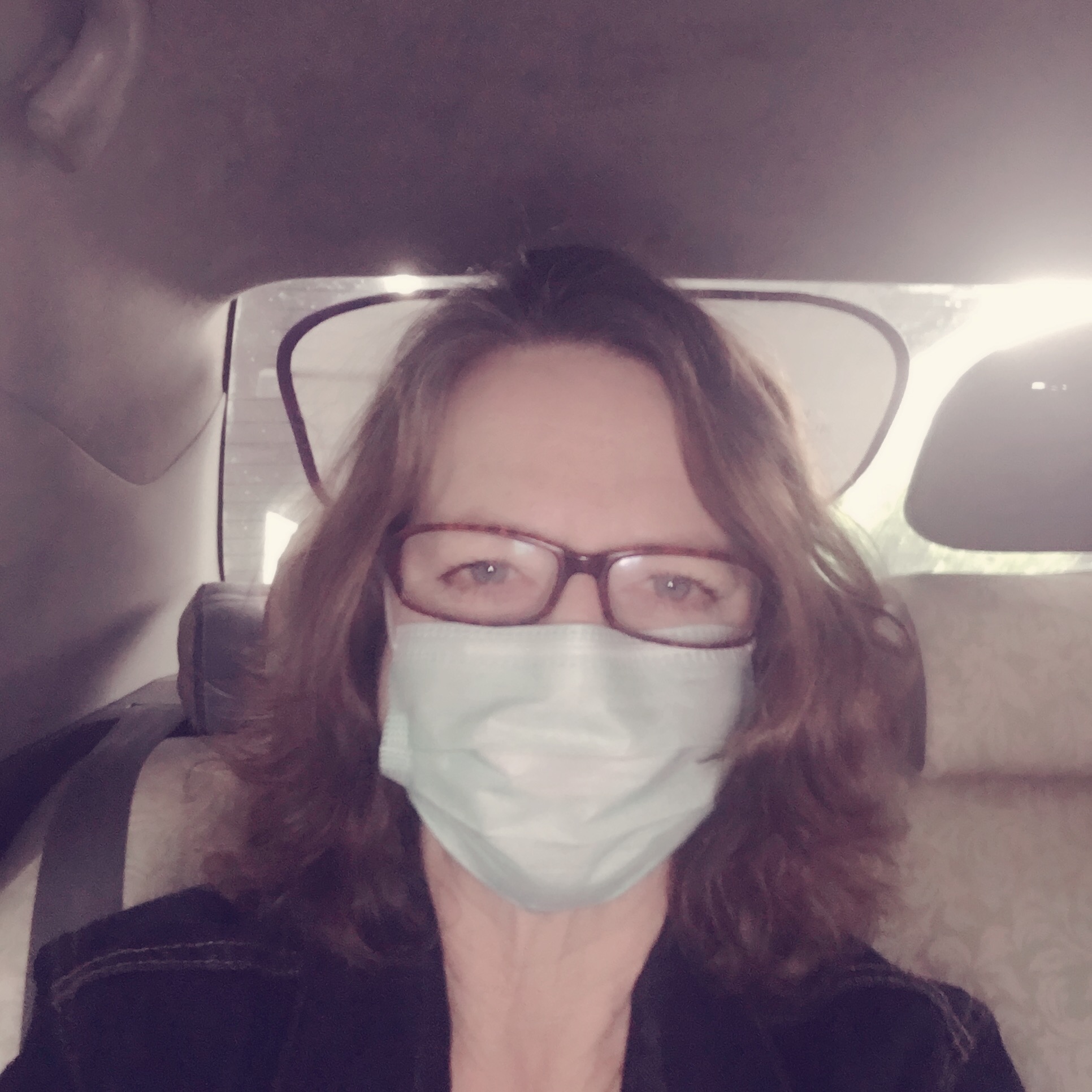 May we all aspire to be among the nameless and faceless members of that servant company.
P.S. An excellent book to get a fuller understanding of the difference between the indigenous and western perspectives is "Neither Wolf Nor Dog" by Kent Nerburn.