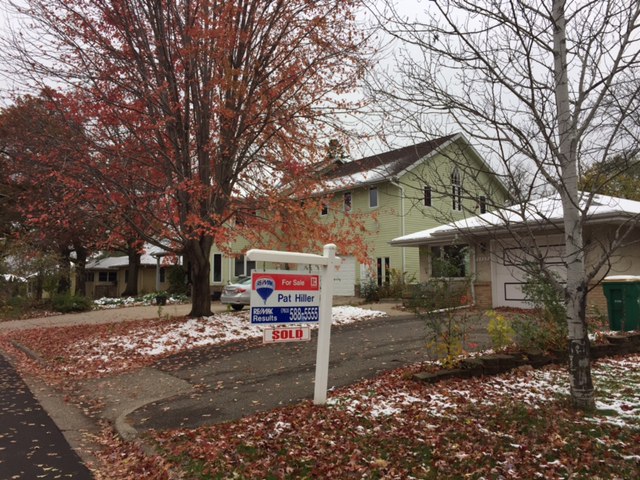 Having spent seven weeks considering how God is cleansing our BE(A)ST heart, I now turn to how we can claim the heart of the BEST  – a heart of "FAITH, HOPE and LOVE" for when all we have inherited from the first Adam has been cleansed away, these are the three, from the last Adam, that will remain. (1 Cor.13:13)
It was at the end of his life that the apostle Paul disclosed the fact that he had learned 'The Secret' (Phil.4:12) The Greek word 'mueo' used means "to be initiated into the mysteries."
Sensing he only had a few years to live he shares The Secret in chapter 4 of his letter from prison to the Philippians. I believe it is hidden in the earlier phrase, "Rejoice in the Lord ALL-ways: and again I say Rejoice!"(v.4). Apparently the Greek word Kurios had not been used to describe a god as "THE Lord" before apostolic times. I sensed therein lay The Secret: Paul had become convinced through his life long experience that 'his' God (v.19) as the Supreme Sovereign over ALL things, was indeed able to supply "ALL your need" (v.19) and beyond this to affirm that,
"ALL that comes to you", as determined by "The Lord" is not only good or acceptable but – is perfect." (Rm.12:2)
In this sense we already live in 'a perfect world' for while to our eyes there seems to be much amiss around and within, the sovereign Lord is working out His plan for every person and situation down to the smallest detail. I like to think of Him as my personal trainer. He knows exactly what challenges I need to reach His perfection and has divised the perfect personalized 'training program" for me and for every single person.
Many of you have been waiting patiently for out next CD which has been several years in the making. Our intention was to record a number of unrecorded songs which people have told me over the years are the 'BEST' of the songs that have been given me.
I remember on one occasion talking with Ben in the studio about how the album was progressing. We had settled on the title "The Whole of Creation" Behind him I noticed a digital display that kept changing but continually returned to the number 1188. Father reminded me that Psalm 118:8 is the middle verse  (The Heart), of the entire bible. It reads, "It is better to trust in the Lord ….than to put confidence in man."
Father then whispered to me, "This is the Heart of the Whole….to learn in this life – TO TRUST ME"
Ben and I talked yesterday standing outside that recording studio where over the last year he and Kim have been storing their possessions since having to let go their moldy home next door to The Big Green House (pictured above) because both got sick there. They were disposing of all but a few items as they continue to yield to the 'cleansing' process and to heal.
Ben recounted how the other night little Asher had got locked in their van. He gradually became more and more aware of what was going on and disturbed at being separated from his dad. Outside the van, Dad too began feeling the pain! He knew that at any moment he could break a window and end the suffering for both, but in his spirit he knew he was to wait… until eventually the right man with the right tool arrived. In a matter of seconds the door was popped open, the suffering was over, and the two, reunited.
Ben realized that on his healing journey he is being given the opportunity like a trapped, "Asher" to trust that their all knowing, all powerful, all wise, loving Father knows best what He is doing!
Paul continues by giving the flip side of "Rejoice ALL-ways…. Be anxious for nothing" (v.6) I believe no-thing means no-thing just as all-ways means all-ways. The command which is really a promise is  – NO fretting – ever!!!
I believe this is not only meant to apply to major earthquakes like having a serious illness, (or your best songs being canned for the moment : – ) but to the many slight tremors that are unforeseen and come to disrupt our plans from day to day such as your wife interrupting your blog muse to help her fold a sheet or that sunny day you'd hoped for, bringing the first snow of winter!
This is what it means to consistently "be content" (v.12) as we learn to "dwell in The Secret place of the most High" (Ps.91:1) This is The Secret Father waits for us to discover, the reality he waits for us to embrace.
"But how is this possible?" you might ask. Paul goes on to say, "I can do ALL things through CHRIST who strengthens me."(v.13)
The secret to The Secret is found in, Gal.2:20, "I am crucified with Christ: nevertheless I live; yet not I, but CHRIST LIVETH IN ME: and the life which I now live in the flesh I live by the faith of the Son of God, who loved me, and gave himself for me." (KJV)
It is not faith IN the Son of God, but the faith OF the Son of God. It is "Christ in you."
That is our "hope of glory" (Col.1:17)
More about hope next week.
P.S. stands for PleaSe pray for our FREEDOM! retreat this weekend November 3rd-4th. We will have a full house! Thanks.