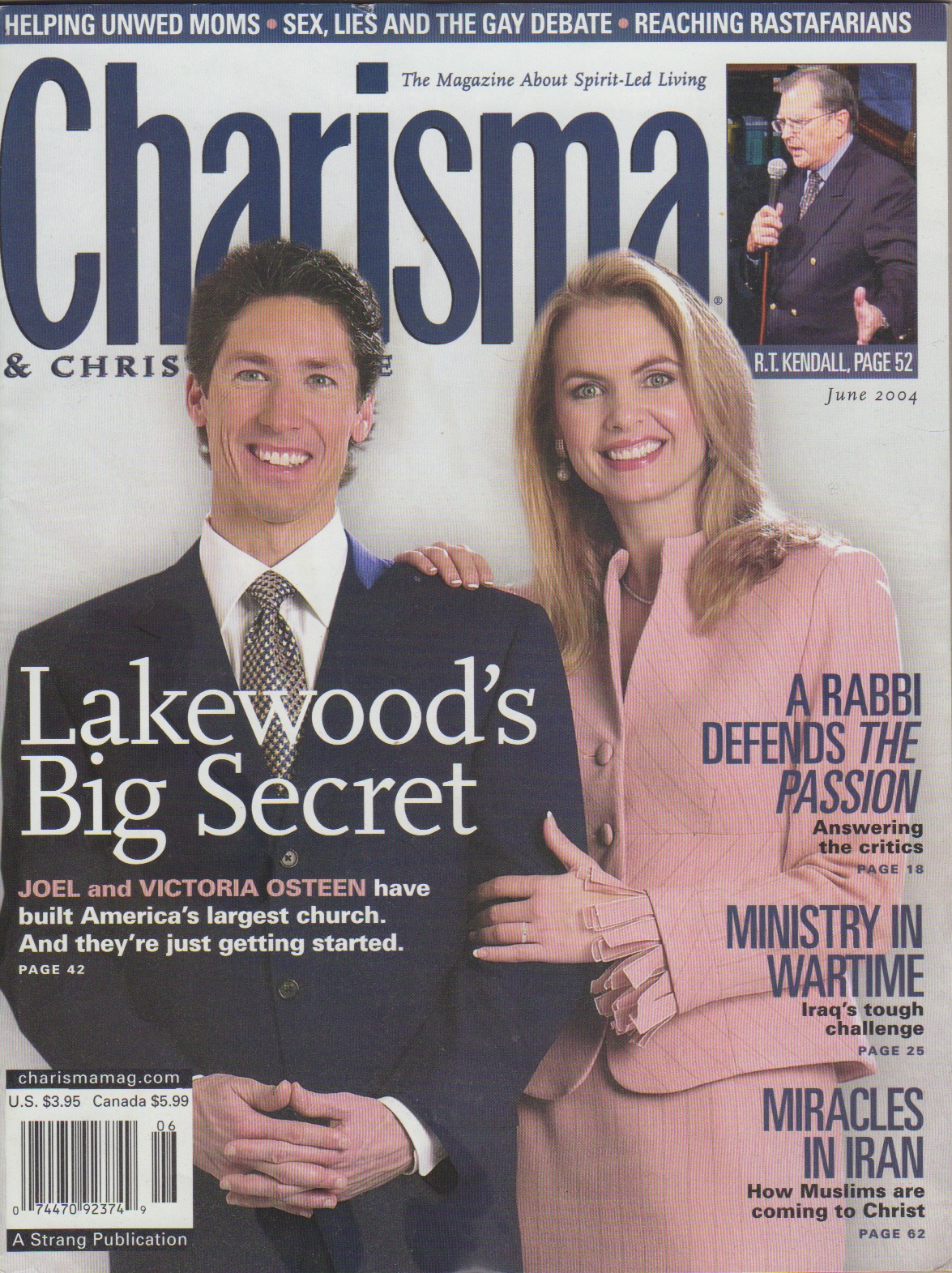 A few years ago we had a couple of friends from Sweden come to stay with us for a week. They are journalists and by the end of a week of getting to know us better, they asked if they could write an article about our interesting life. I told them we weren't looking for publicity but if they felt lead they could certainly go ahead with the story for Charisma magazine. It was a nice article, but a few months later I was asking Father, "What was that all about?" He had me go and pick up the complimentary copy I'd received and as I looked at the front cover I heard the encouraging words, "On the front for all the world to see is Lakewood's Big Secret, but hidden inside….is my little Secret."
This past weekend we had a wonderful party at Rivendell!! 46 people found their way here from all over the country  – 22 of them sleeping over!! Some of the party goers had been 'straying' sons, some had been 'staying' sons, but they all came in through the same door….the door of humility. For the first group of  'pushers' and 'addicts' the password they needed to confess was "pride and independence". For the second group of pastors and church workers the password was  'pride and self righteousness'. But both groups of 'younger sons' and 'older sons' had to bow to come through that lowly door to be part of the party! (Luke 15: 11-32)
On the first night I sang
"I hear some of those plates you've been spinning' are fallin' ; crackin' up, breakin' down, cavin' in. 
O we're so glad to see you've decided to call in. We'll put you together my friend." 
Laughter and tears, song and dance, food and drink, prayer and healing, honest conversation all flowed freely and in abundance amongst the freshly formed Freedom! family!
At the final talking circle, every single person chose to speak in their turn, adding their light to the multifaceted 27 hour miracle we had all been part of.  A common starting point was. "I came not knowing what to expect. I knew I was broken….but then as I listened to the stories I realized – We're all broken!!!"
Sarah, for example, had been nervous about coming. Her anxiety had been compounded by a series of car mishaps that almost prevented her from getting here. At the time of introductions, the lady in front of her turned around and exclaimed, "It's YOU!!" Sarah was equally shocked to recognize the kind lady who serves her lunch every day in the cafeteria of the small College she attends in a town 165 miles away!! Sarah began to relax, assured, 'I must be in the right place!'
By the end of the retreat she'd had a 'God' paradigm shift. It was confirmed to her in a dream she was given on the second night. She wrote,
  "Last night I had a dream. In the dream I had decided to schedule a physical exam, which is not something I would do in real life because I am honestly very afraid of doctors. I don't like someone looking at me and telling me what's wrong with me, I know what's wrong with me. I also don't like having someone poking around in my personal space. This doctor, however, was different. He wasn't a loud and cheerful doctor, and he didn't look like a handsome television doctor, but I could tell he was good at his job and that I was in good hands. He wasn't gruff, he was gentle. Instead of subjecting me to a bunch of tests and measurements in the normal fashion of "get in and get out", he would ask me which one I wanted to do next, and if I didn't want to do one, he would hold off on it until we felt like I could handle it. At one point he even put the scale up on a shelf because I didn't feel like I was ready to look at it yet! And when I did do a test, like the blood pressure one, the results were better than I could have ever hoped!
                This dream obviously is about God as a Healer. He is gentle and He has a perfect timing for everything. He knows what we can handle and when. When we work with Him, things turn out way better than we could have ever imagined. This also illustrates to me how He is. God isn't judging me. He just wants to walk with me and heal/help me, even if it sometimes takes longer on different areas. He sees the areas I could do better in, but He still wants the best for me, even when I feel I don't deserve it because of my failures.
        The love of God is simple and beyond what we can reason. 
Thank you so much for letting me into your home. Thank you for the wonderful, albeit sometimes uncomfortable (in a good way) time. Thank you for giving me the 5-steps as a tool I can use. Thank you for your faithfulness to Jesus and to doing God's work on this earth.
Sincerely,
Sarah"
Sarah uncovered, hidden away at Rivendell, "The Secret" I described last week;
God is our perfect loving Father who knows us intimately and can be completely trusted to heal our lives and to restore us to Himself as beloved sons and daughters.
Thank you so much to all of you who support us with your prayers and gifts and facilitate these glorious transformations!
Hilary's Healing Table                                                   Carol and Mary's Ojibwa Healing Song