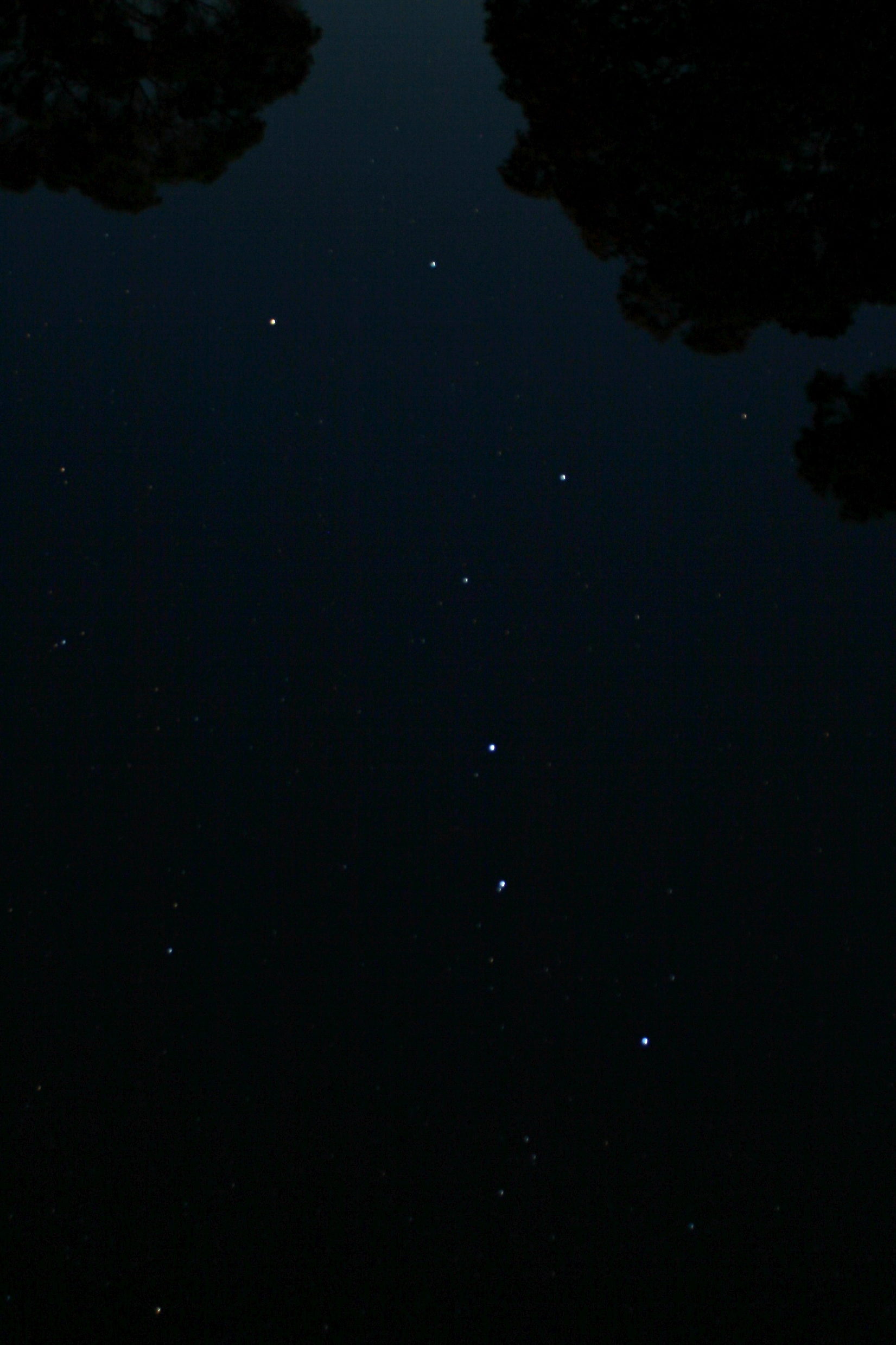 Are you ready to go a little deeper with the Big Dipper?
We've considered two of "these three (that) remain." – the Secret of Faith and the Mystery of Hope.  Now we come to the greatest of the three, the Treasure of Love.
In Eph. 1:17-19. this threesome is described as "….the Hope to which he has called you, the riches (Treasure) of his inheritance (of Love) in the saints and the power that is at work in those who believe (Faith)" 
Access to these, Paul says, is a result of "the eyes of your heart being enlightened". The context of this statement is his prayer for the Ephesian believers, "That the God of our Lord Jesus Christ, the Father of glory, may give you the spirit of wisdom and revelation in the knowledge of him." 
So this 'enlightenment' is apprehended not by soulish reason, but by spiritual revelation in the wake of our human experience.
A few years ago we had the experience of being expelled from a circle of dear friends because they believed we were in theological error. I went to my Father about this and He spoke to me through Paul's words in 2 Timothy 1:12;
"For this reason I also suffer these things; nevertheless I am not ashamed, for I know whom I have believed and am persuaded that He is able to keep what I have committed to Him until that Day."
I was deeply reassured as this revelation came in my spirit, "I know my Father's voice, I know my Father's smile, I know my Father's embrace."
Last night this incident came to my mind again. I went outside. Looking up into the 3am sky, I saw the Plough, directly overhead, standing erect. It hung there (pictured above) like the Cleaver that had fallen several years ago severing my soul.
"For the word of God is alive and active. Sharper than any double-edged sword,it penetrates even to dividing soul and spirit, joints and marrow; it judges the thoughts and attitudes of the heart." (Heb.12:4)
The words came,"Ploughmen have ploughed my back, they have made their furrows long." …….and then the promise, "They that sow in tears will reap with songs of joy!"  (Ps.129:4, 126:6)
We are now on the 'reaping' side of that time.
Here is one of those 'songs of joy' that can come out of our spirit when we have such experiences;
Paul the apostle cried out, "That I might know Him and the power of His resurrection and the fellowship of his sufferings, being made like unto him in his death." (Phil 3:17)
Paul says he counts everything else in his life as 'dung' compared to knowing Him.
Entering into 'his death' involves the severing of soul from spirit, no longer putting confidence in my inherited beliefs, my reasonable assumptions, my strong emotions, my perceived abilities or my human achievements but trusting solely in the work of the Spirit of Christ within me – that leads to life.
"And this is Life…..that they may know you." (Jn 17:1. 1)
This then is the road to knowing Him, who is life, and to finding – The Treasure of Love
P.S. On listening to the recording I realized that the only musical accompaniment was a barley audible drone of the wind in the background as I recorded this song by the window in our bedroom on a stormy day. This is the voice of the Spirit that we now hear….. that brings us peace.
P.P.S. On re-reading the P.S. I realized the 'accidental' misspelling of the word barely as barley denotes the 'first resurrection' company of overcomers or  'barley' harvest which Father is even now sensitizing to hear His 'still small voice' at all times and in all situations. (Rev.20:6)