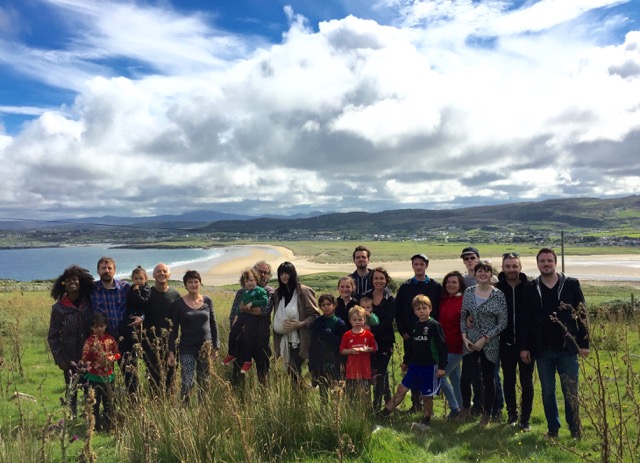 Many people have said to me, "You should write a book"
I have written a lot over the years as songs, sermons and scribbles in my journal. Much of what I have written has been heard by a few and more by none, yet I think I have been given some insights to offer more widely, so when the other day Hilary said,
"You should write a blog" ……..my ears picked up, because she always been hesitant about my talking too much too widely!
I said "Father show me if you are in this."
So I was killing some time, waiting for Hilary in the car, and turned on the radio to hear an interview with Seth Godin. Apparently he's famous. I'd never heard of him. But the fact he was talking about blogs..…and his name being what it was, made me realize GOD(is)IN this!
We've always said, "We do not want to be driven by market forces, but lead by the Holy Spirit" What does this look like? Well Galatians 5:6 says the only thing that matters is faith expressing itself through love. To put it another way, Revelation and Relationship. So now I had my two Rs from Seth Godin and Godin Hilary!!
I proceeded to read Godin's freebee online about types of blog. He describes three:
A Cat Blog. (about me)
A Boss Blog. (about getting a job done)
A Viral Blog. (about getting popular)
I realized none of these fitted what I wanted to do…so I am describing another category (Well he did say it was an "Incomplete Guide to Blogging"!)
A Family Blog
Family to me describes the growing set of people who over the years we have been privileged to get to know personally all over the world and with whom we would like to keep communicating.
In the blog we will be recounting our ongoing adventures and insights which inevitably lead us again and again to the same conclusion as the psalmist  that "being with you, (Father) nothing else I desire" …….and in your family is where I belong.
That's WHY  Be LOnGINGS.
Love
Paul (and of course Hilary)